Shopping Cart
Your Cart is Empty
There was an error with PayPal
Click here to try again
Thank you for your business!
You should be receiving an order confirmation from Paypal shortly.
Exit Shopping Cart
The Brand Wellness Center - Enlightened Dentistry
A NATURAL HOLISTIC APPROACH TO DENTAL HEALTH AND WELL-BEING.
19 West 34th Street

Suite 1022

New York, NY 10001
| | |
| --- | --- |
| Posted on January 19, 2019 at 10:15 PM | |
Dental floss seems fairly innocuous. But like with any modern-day personal care products, consumers need to be aware of added chemicals that may go into its production.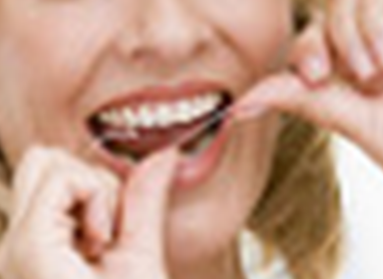 A new study suggests certain types of consumer behaviors, including flossing with Oral-B Glide dental floss can contribute to elevated levels in the body of toxic PFAS chemicals.
PFA (per- and polyfluoroalkyl substances) is a highly fluorinated chemical usually added to a wide variety of consumer products to make them non-stick, waterproof, and stain-resistant. PFAs are found in carpets, upholstery, waterproof apparel, floor waxes, non-stick cookware, grease-proof food packaging, and now have been found in dental floss.
Glide dental floss is a staple in most dental offices and in many homes for personal use. It is a great floss as it slides easily between the tightest teeth and is impossible to shred.
According to the recent study, women who flossed with Oral-B Glide tended to have higher levels of a type of PFAS called PFHxS in their body compared to those who didn't. The study, led by Silent Spring Institute in collaboration with the Public Health Institute in Berkeley, CA, appears online January 8 in the Journal of Exposure Science & Environmental Epidemiology (JESEE), and is part of a special issue dedicated to PFAS.
PFASs are among the most ubiquitous manmade chemicals in the world. Approximately 98 percent of Americans have PFASs in their bodies. While their strong chemical bonds make them very effective at repelling water and oil even at high temperatures (great for non-stick pans and stain repellant), these same characteristics also make PFASs extremely persistent, meaning they don't break down easily in the human body.
Scientists are concerned about widespread exposure to PFAS in the population because the chemicals have been linked with health effects including kidney, breast and testicular cancer, thyroid disease, high cholesterol, low birth weight, decreased fertility, and effects on the immune system.
So for those of us who rely on Glide floss to clean the space between our tight teeth, the best solution is to used thin waxed floss with the additional use of a irrigator (preferably magnetic) to remove as much plaque as possible. Other options would be to use unwaxed silk thread (popular in the 1800's), thin nylon string, or to follow the advice of Dr. Hulda Clark and use a two-or-four pound monofilament of fishing line.
Recently, I have seen other newer types of floss on the market made from coconut fiber and other plants, which seem to work well.
There are many alternative options available. Choose wisely.
Categories: Healing, Enlightened Dentistry, Fluoride
/